Griswold Law solves community problems across California
when drastic measures are required
Appointed over 80 times in California courts within 13 different counties
Consistently appointed as a health & safety receiver, partition referee, tenant habitability receiver, post-judgment receiver and rents/profits receiver
Substantial experience taking control of troubled real estate assets, including houses, apartments, motels and failed developments
Focus on hoarding, nuisance/drug activity, slum motels/apartments, illegal conversions and abandoned properties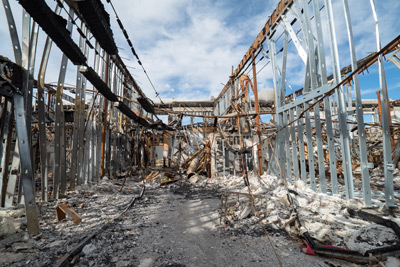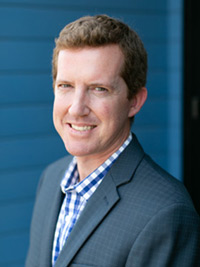 Richardson "Red" Griswold
CEO, Receiver/Attorney
Richardson "Red" Griswold acts as a court-appointed Receiver and court-appointed Partition Referee in California. Mr. Griswold has been appointed by over 80 California courts in 13 different California counties, including appointments related to health & safety, rents & profits, post-judgment and partition matters. In addition, Mr. Griswold provides legal counsel and representation for receivers and partition referees in California, as well as acts as an expert witness in the areas of habitability standards and real estate management practices.
Mr. Griswold is the 2019 Chair/President of the California Receivers Forum and has served on its Board of Directors for several years. He also serves on the Board of Directors of the San Diego chapter (San Diego Receivers Forum). He is a member of the California State Bar and licensed to practice law in all California state courts, as well as the United States District Courts in the Southern, Eastern and Central Districts of California. Mr. Griswold earned his undergraduate degree from the University of California, Davis and his law degree, magna cum laude, from California Western School of Law in San Diego. Mr. Griswold is also a licensed California Real Estate Broker. He currently co-owns a property management company in San Diego (Red House Property Management).
Prior to founding Griswold Law, Mr. Griswold sharpened his legal skills at several Southern California law firms focusing on real estate law, employment law and business litigation, as well as in the legal departments of the San Diego Padres and The Upper Deck Company. He also previously served as Vice President of a commercial and residential property management company.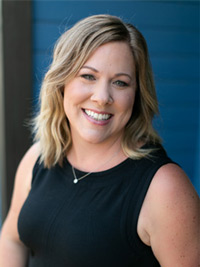 Jamie Eberhardt
Receivership Director/Sr. Paralegal
Jamie Eberhardt is the Receivership Director for Griswold Law and is also a California certified paralegal. Jamie obtained her Paralegal Certificate from the University of San Diego Paralegal Program in 2011 with Highest Honors. Jamie has been involved with Health and Safety Receiverships for over 7 years. She has extensive knowledge and first-hand experience with health and safety receiverships, as well as working on behalf of California cities and counties in filing receivership petitions. At Griswold Law, Jamie is responsible for communications with property owners and tenants, on-site property inspections, drafting reports and legal pleadings, and handling property sales and escrow. She is also an active member with the San Diego Hoarding Collaborative, which works together to identify and understand difficulties with hoarding behavior, educate the public about these behaviors, advocate for resources, and develop a case treatment approach.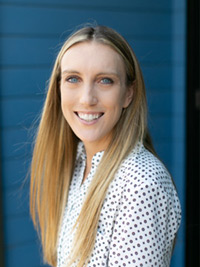 Katie Westendorf
Paralegal
Katie Westendorf is a Certified Paralegal and Notary Public. Katie graduated from the University of Nevada-Reno with a Bachelor of Arts in Criminal Justice with an additional emphasis on Pre-Law studies. Katie moved to San Diego in 2012 and graduated from the University of San Diego's Paralegal Program with her Paralegal Certificate. Katie also became a Certified Paralegal through the National Association of Legal Assistants in 2015. Katie has a wide variety of legal experience including but not limited to civil litigation, real estate transactions and account management.
For more information please contact Griswold Law today.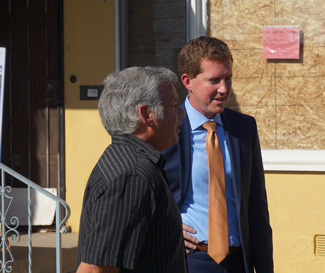 Griswold Law, APC
444 S.Cedros Avenue, Suite 250
Solana Beach, CA 92075
T: (858) 481-1300
F: (888) 624-9177
rgriswold@griswoldlawca.com
No communication via email or content posted on this website creates an attorney-client privilege. The information on this website is purely hypothetical. The information on this website should not be relied upon. If you have legal questions or are seeking legal assistance, you should contact an attorney immediately.