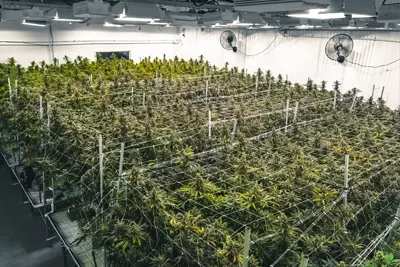 Cannabis Receiverships​
Griswold Law is uniquely qualified to take on cannabis receiverships due to our experience as a court-appointed receiver throughout the cannabis industry in California. In addition to serving as a receiver over cannabis operations, we have also acted as legal counsel for other receivers in control of retail dispensaries and cannabis production facilities.
Cannabis businesses are not eligible for bankruptcy protection due to the federal prohibition against cannabis. This can cause unique problems when a company is struggling, or when business disputes arise between owners of a cannabis-related company.
Often, the receivership remedy is an effective path to address the struggles of a cannabis business. Seeking and obtaining a court-appointed receiver to take control of and operate a distressed cannabis business can be initiated by certain affected parties. Sometimes, a lender harmed by a failing business loan will initiate the receivership remedy. Other times, a partner in the cannabis business will allege that one of their partners has committed financial mismanagement.
Business Operations
A frequent concern of business owners in a receivership matter is whether or not the business will still be able to function. Is there any hope of the company continuing to operate? The short answer is yes: in many situations, a receiver can take over a business's regular operations in order to ensure its continued day-to-day functioning.
Whether the goal is to sell the business or manage it until a business dispute is settled between the parties, the receiver can hire managers and facilitate day-to-day operations until the receivership period has ended.
Local & State Licensing
A receiver will ensure that there are no lapses in local and state licensing. Because cannabis is a heavily regulated industry in California, businesses cannot take the risk of failing to file all local and state licensing forms and staying current with all applicable regulations–including reporting and paying all taxes. When serving as receivers for cannabis industry businesses, we have developed an expertise in achieving and maintaining compliance.
Conditional Use Permits
Because legal cannabis-related businesses are still a relatively new reality in California, local zoning laws are still developing. Many businesses find that they need to apply for and maintain a Conditional Use Permit (CUP) in order to operate legally in their physical location. We ensure CUP compliance while managing a distressed cannabis business in receivership.
Financial Accounting/Banking
Most cannabis-related businesses are banned from utilizing traditional banking and operate in a cash-only environment. Couple this reality with allegations of potential financial mismanagement or fraud and you have a recipe for disaster. A receiver can play an essential role in conducting a forensic accounting audit, generating daily cash reports and compiling neutral financial reports for the review of the court and all parties.
Security
Cannabis-related businesses, especially dispensaries, must take security concerns seriously. All-cash businesses are at a high risk for theft, therefore dispensaries and other cannabis-related businesses require additional security protocols. During the tumultuous period that has led to the appointment of a receiver, it is likely that security procedures have become lax. We will evaluate the company's current procedures and adjust them as needed to ensure that the business and property are protected and the business's assets are secure.
Griswold Law has substantial experience in California cannabis receiverships focused on business operations, local and state licensing, conditional use permits, banking, and security. Further, we have successfully obtained court approval to sell multiple cannabis businesses via receivership sale.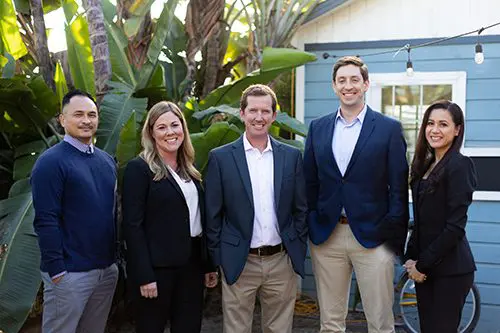 Griswold Law, APC
705 N. Vulcan Avenue
Encinitas, CA 92024
T: (858) 481-1300
F: (888) 624-9177
No communication via email or content posted on this website creates an attorney-client privilege. The information on this website is purely hypothetical. The information on this website should not be relied upon. If you have legal questions or are seeking legal assistance, you should contact an attorney immediately.