Health & Safety Receiverships
Health & Safety Receiverships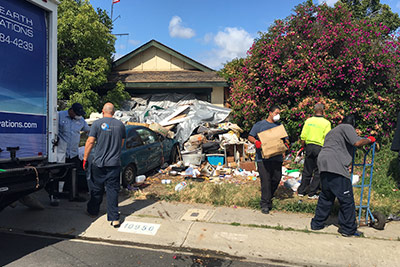 Griswold Law routinely takes control of dilapidated, abandoned, and/or nuisance properties to oversee the management, rehabilitation, and/or court-authorized sale of these properties according to California Health & Safety Code section 17980.7, et seq. These properties include but are not limited to apartments, houses, motels, and commercial buildings.
In the health & safety receivership process, receivers are typically appointed by a judge after a municipality has filed a lawsuit against a property owner for violating pertinent health & safety, housing, building, municipal, and/or zoning codes and regulations.

Varieties of Health & Safety Receiverships
Hoarding
Hoarding may be caused by many different factors. Regardless of what caused someone's hoarding habits to begin, this behavior can put individuals, families, and the community at risk. Hoarders accumulate large amounts of possessions and fill their homes to the point that a court-appointed receiver might be needed. Distressed properties as a result of hoarding need specialized clean-up services, as there can be hazardous materials, human and animal waste, and sometimes even dead animals on the property. A health and safety receiver facilitates the clean-up and rehabilitation of properties that have been damaged by hoarding.
Nuisance and Drug Activity
Properties that have been used to manufacture, sell, or use illegal drugs are a threat to the safety of the entire community. Some of the risks include fire, explosions, increased police activity, and even death as a result of accidental overdose, suicide, or homicide. Health and safety receivers are responsible for securing the property and determining whether or not it can be rehabilitated. If it can be salvaged, they oversee the clean-up and rehabilitation process to return the property to a habitable condition.
Illegal Conversions
Landlords and property owners who illegally convert single-family homes in order to fit more people into these properties are putting the property occupants at risk. Overcrowding is associated with an increased risk of at-home injury, fire, respiratory illness, and more. A health and safety receiver will assess the problem and restore the home to its original state in line with local codes and ordinances.
Tenant Habitability Concerns
Tenants of single-family homes, duplexes, and apartment complexes have rights. In the state of California, tenants have the right to a safe living environment and an honored lease contract. When landlords refuse to honor their obligations as property owners, the courts can step in to protect tenants' rights. In these situations, a court-appointed receiver will evaluate the risks in the building and develop a plan to bring the building back to full compliance with local health and safety codes.
Take a Look at What Griswold Law Can Do
In San Diego's Pacific Beach area, a single-family home had become overrun by squatters. The encampment in the property's backyard had become a problem for the community, especially because of repeat nuisance activity. Unfortunately, the elderly owner had lost control of the situation. 
Griswold Law was appointed to address this distressed property and make it safe again. We removed the unauthorized squatters and cleared out the camp structures. Two adult family members of the owner were relocated. After the clear-out, the owner's family was given the final decision regarding an as-is sale or rehabilitation.
More information about this clean-up can be found in this video, which profiles the health and safety receivership work conducted by Griswold Law.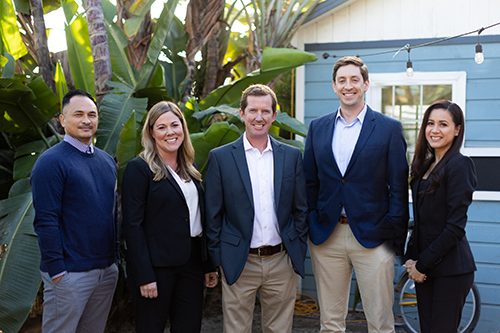 Griswold Law, APC
705 N. Vulcan Avenue
Encinitas, CA 92024
T: (858) 481-1300
F: (888) 624-9177
No communication via email or content posted on this website creates an attorney-client privilege. The information on this website is purely hypothetical. The information on this website should not be relied upon. If you have legal questions or are seeking legal assistance, you should contact an attorney immediately.